SHOP
Welcome to our new online shop. We ship worldwide (shipping will be calculated when you check out). Payment is accepted through Paypal. You can pay with a credit card even if you don't have a Paypal account. Please contact us for support or pre-sales questions.
---
---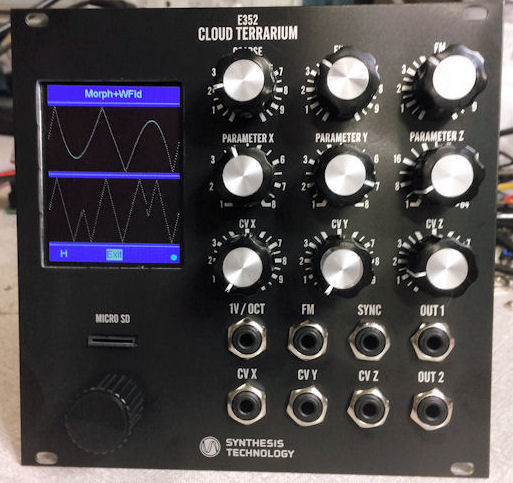 E352 (Black Panel version)
Size: 26HP, 37mm (1.46in) depth behind panel.
The currect wait time is stock to 2 weeks.
Black panel version of the E352 Cloud Terrarium, available only from Synthesis Technology. If you prefer a plain aluminum panel, you can purchase through one of our Dealers instead.
$469 plus postage. The postage will be calculated when you put in your address.
Please note: you will receive a single email, from the PayPal site, that your order is accepted.
---