SHOP
Welcome to our new online shop. We ship worldwide (shipping will be calculated when you check out). Payment is accepted through Paypal. You can pay with a credit card even if you don't have a Paypal account. Please contact us for support or pre-sales questions.
The E370 pre-orders are sold out. If you have a older order (like from the KickStarter) and want to swap the standard silver panel for the black panel, you can order that below until October 15th
THe E370 will be available in silver only, through our retail dealers. Estimated availability is late Jan. 2018, with estimated price of $999.
---
E352 (Black Panel version) ***SHIPPING NOW***
Size: 26HP, 37mm (1.46in) depth behind panel.
The currect wait time is 4 weeks.
Black panel version of the E352 Cloud Terrarium, available only from Synthesis Technology. If you prefer a plain aluminum panel, you can purchase through one of our Dealers instead.
$469 plus postage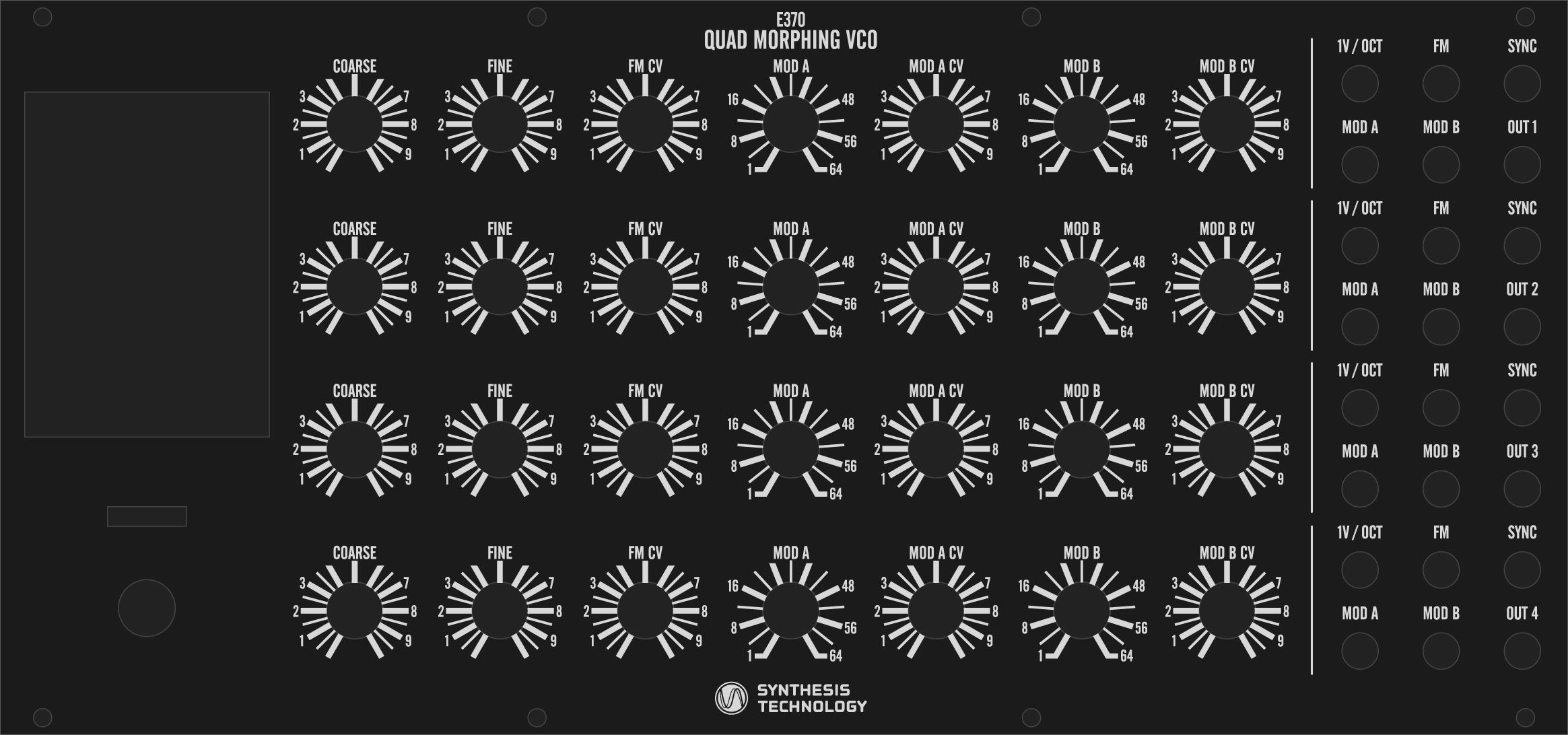 E370 (Black Panel ONLY)
Limited edition black panel ONLY for E370 for those who pre-ordered via Kickstarter and want to have the black panel option.
Note that this black panel REPLACES the silver panel. Both panels are NOT SHIPPED. If you want both, please contact us for more info.
$69